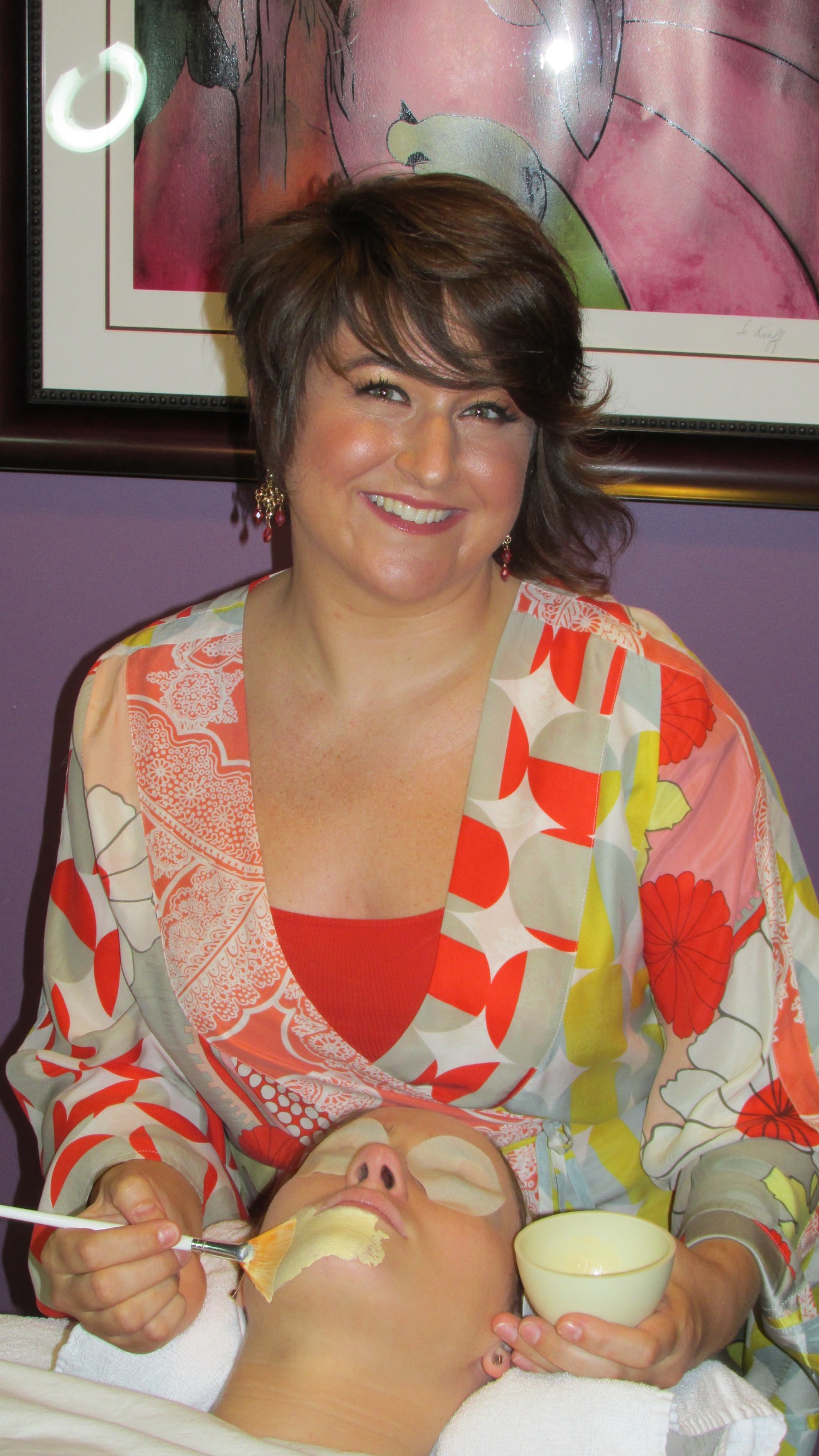 My Practice Philosophy
I have been a licensed esthetician (skin care therapist) since 2005. I have been a certified Eyelash Extension Stylist since 2006. I was one of the first in the Atlanta metro area to introduce the Volume HD eyelash extension technique and became certified in 2013 with LashFX. I am now happy to share my knowledge of lash extensions to help beauty techs build skills in this lucrative field. I train through Lash Savvy.
My passion is YOU! My goal is to be your "go to" person for all your beauty needs. I keep abreast of new trends and techniques in skin care, eyelash extensions, and makeup application techniques so that you can benefit from my extensive knowledge. While educating you on caring for your skin is my top priority, I also believe that any treatment should be as results-oriented and relaxing as possible. I am known for my practically painless waxing services and I specialize in the oh-so-feared brazilian wax! I have won multiple awards for my eyelash extension work and waxing techniques. I have trained other skin care professionals in brazilian waxing and microdermabrasion, and now eyelash extensions. I absolutely love what I do and I want you to benefit from all I know!
Why I do what I do
I have always been interested in beauty from a young age. As a young adult I experienced the onset of severe adult acne. I tried everything to clear it up over the counter that I could find. Nothing was helping. I went to a dermatologist and got acne prescriptions that irritated and worsened my acne condition. I felt so depressed. I felt like nothing was working for me, and my self esteem hit rock bottom. I was so embarrassed about my acne. I felt like when people were talking to me, all they saw was my bad skin. After much heartache and frustration, I finally decided to take matters into my own hands. I vowed to learn everything I possibly could about skin care. This led me to enroll in an esthetics program at John Jay Beauty School in New Orleans, Louisiana. I finally found my calling. I was able to clear up my own skin with my newfound knowledge. I wanted to help others who had suffered as I had. I have been working full time as an esthetician since 2005, and I have never looked back. Being an esthetician allows me to help other people look and feel beautiful every single day! I once heard that if you do what you love everyday, that you will never work a day in your life. I feel like I haven't worked a day since 2005.
A little bit about me
I have been married to a wonderful man (and an amazing artist!), Jeremy Townsend, since 2002. Check him out on Instagram @mrjert to see his edgy pop-art inspired paintings. We have two naughty rescue pups- Biscuits, a pointer/ pit mix and Yogi, a shepard/ husky mix. We love to spend our time hanging out together just the four of us and with family and friends. We love to barbeque, drink coffee, and visit the Atlanta High Museum of Art. When I am not beautifying my clients or training other estheticians, I love to read, volunteer, and attempt DIY projects.