Repechage Facials from the Sea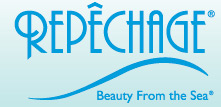 Repechage- Beauty From the Sea for Men and Women
Repechage is a French word meaning "to rescue" or "to give a second chance". Since 1980 Repechage has been a pioneer of seaweed based products. Skincare treatments and products based on the latest skin science provide proven results and long term benefits.
Repechage Biolight Miracle Brightening Facial with GlycoSea Peel...60 min...$150
This treatment helps brighten and diminish the appearance of hyperpigmentation due to the sun, acne scars, and hormonal changes while enriching the skin with its added anti aging benefits. Clinical studies have shown that its marine and botanical actives work together to uncover a radiant, more luminous complexion. Enjoy a facial cleanse with steam, tone, GlycoSea Peel, extractions (if needed), massage, seaweed lift off masque, moisture and sun protection.
Repechage Four Layer Facial...75 min...$125
This unique facial treatment is suitable for all skin types and is designed to rehydrate, remineralize, and rebalance your skin in 75 minutes. It firms up the facial contours, reduces the appearance of fine lines and wrinkles and leaves the skin with a radiance that lasts for days. All due to the richness of vitamins, minerals, amino acides and trace elements found in seaweed, the main ingredient of the Four Layer Facial. Cleanse, tone, steam, exfoliation, extractions (if needed), 4 layer seaweed treatment that includes massage, hydration, cool and warm facial masks, moisture and sun protection.
Repechage VC5 Vita Cura 5 Phase Firming Facial with Micropeel...75 min...$150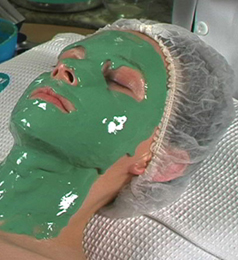 This facial is based on an exclusive combination of natural marine and herbal ingredients to invigorate, lift, and firm mature skin. An enzymatic micropeel, based on papaya enzymes, helps uncover a vibrant complexion. A massage with hyaluronic acid, tea blend, thermophilus, and phytoestrogen promotes cell repair. Proven sea proteinds derived from Aosa block elastase, whikch destroys elastin, and a biomimetic pentapeptide firm and smooth the skin. A complex blend of spirulina, rich in protein and laminaria digitata mixed with a firm tea blend provide anti-aging benefits by helping to reduce wrinkles. Bio-polymer of almond protein provides immediate and visible lifting properties. This facial provides advanced skin repair; a true alternative to surgical rejuvenation. Cleanse, tone, exfoliate, massage, cool mask, and hydration.
Repechage Hydra Medic Acne Facial for Problem Skin...75 min...$125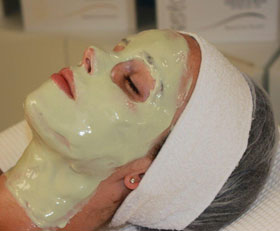 Hydra Medic facial is your answer for acne at any age. Cleanses pores, purifies, and controls existing breakouts while helping to prevent new ones from forming. It also reduces oil from overly active sebaceous glands while maintaining skin moisture balance. This pure and refining treatment allows cleansing deep down while soothing and healing lesions, leaving skin with renewed freshness and purity.
Hydra Dew Express Lift Facial....45 min...$75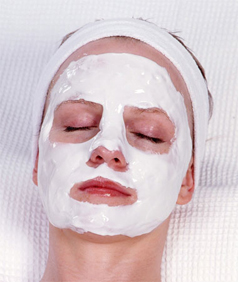 Repechage Hydra Dew Express Lift facial with Argireline Hexapeptide helps to give skin a virtual lift! Codium Tomentosum Seaweed provides in-depth moisturization. Waterlily and calming Willow Herb extracts ensure immediate calming and soothing. Essential Fatty Acids of Sunflower, Sesame, and Almond work to re-establish the hydra-lipidic protective barrier while combating hyperpigmentation to lighten and brighten the complexion. This facial treatment is perfect for those who feel like no matter what they do their skin is still always dry.
Classic European Facial...60min...$125
Cleanses, tones and moisturizes skin deep down with the ancient botanical, St. John's Wort, known for its gentle soothing properties. Green and white teas provide antioxidant protection. Massage and deep cleansing help to hydrate and purify combination skin.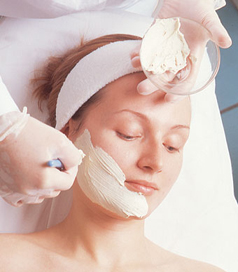 Seaweed Mini Facial Treatment...30 min....$75
The Seaweed Facial Mask is your express ticket to healthy and clean skin. A gentle cleanse, then soothing massage with C-Serum is followed by a cooling and soothing fresh seaweed mask.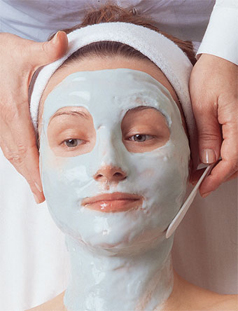 Skin is clean, healthy, refreshed and vibrant. This quick treatment is a favorite in the hot Atlanta summers.
Facial Extra's
Firming Eye Contour Treatment...15 min...$45
For treating dark circles, puffiness, and wrinkles, this eye treatment is designed for those who want to look refreshed- not tired. Perfect anytime but especially before an important meeting, a new date, special event or during allergy season.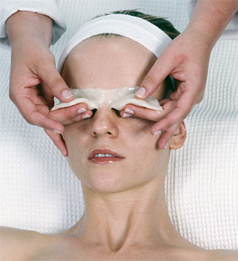 Scalp Massage...15 min...$20
Pairs well with any service. I use a beautifully scented, vitamin enriched Ilike Soothing Herbal Oil to hydrate and stimulate the scalp.
Click HERE to book your appointment online now!